An Amazed Customer is a Loyal Customer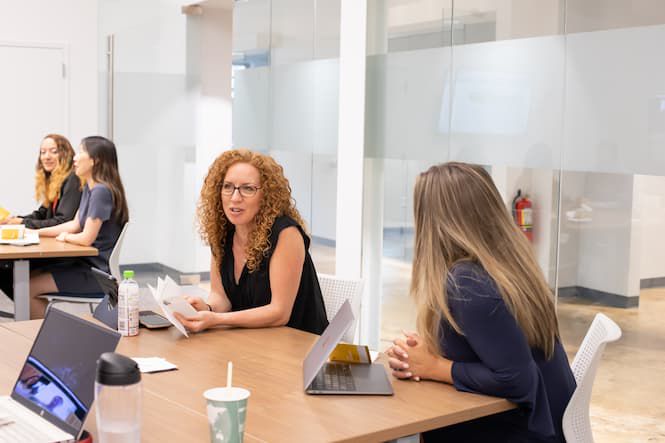 PROPER CUSTOMER SERVICE TRAINING CAN CONTRIBUTE TO LONG-TERM INCREASES IN SALES AND CUSTOMER LOYALTY.
The relationships developed through a single positive customer service experience not only can help deliver a sale but can also create a loyal customer that ensures repeat sales for years to come.
Plus, with the state of the social and digital age, one incredible customer experience can immediately translate to thousands more.
Top Customer Service Training Courses
Transforming Customer Complaints into Opportunities
If handled with empathy, complaints are an opportunity to create stronger customer relationships and opportunities for improvement.
Managing Customer Expectations
Determine the customer's initial expectations, and learn sure-fire approaches to exceeding them again and again!
LIVE ONLINE | 1 YEAR ACCESS
World Class Customer Service Training Package
Learn how to deal with upset clients, maintain an attitude that makes others feel understood, and build customer loyalty.
Our Customer Service Training Courses Will Help You:
E-BOOK
Quick Tips for Outstanding Customer Service
It might sound simple, but driving profitability and growth stems from customer service and satisfaction. This guide offers practical customer service tips you can use immediately – and leave your competitors in the dust… every. single. time.
Strengthen Customer and Team Relationships
Improve service quality and customer satisfaction.
Not only does each interaction between employee and customer affect the number of customers retained, but employees with effective customer service skills feel a greater sense of value and commitment to their job.
The skills learned in our customer service training courses make a positive impression on the minds of current and future customers, as well as the employees who utilize them.
"The Attitudes for Service course was a great tool for self-reflection on how I approach customers and resolving their issues. The trainer did an excellent job helping us to view things from a customer perspective to resolve issues in the most mutually beneficial way."
Contact us and explore how we can meet your unique challenges and allow you to take command of your career, your organization or your team.